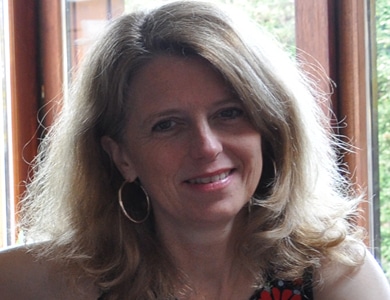 | Company | Position | Country |
| --- | --- | --- |
| Roquette Group | Senior Nutrition & Health R&D Manager | France |
Catherine Lefranc-Millot qualified as a Doctor of Veterinary Medicine from the National Veterinary School, Maisons-Alfort, France and later obtained a French PhD in Biotechnology from the University of Technology, Compiègne, France.
Prior to working for Roquette, she managed Research and Development on Nutritional and Health ingredients in a French dairy company. Several years were spent working in the area of milk peptides, proteins and hydrolysates with specific biological activities, compatible with food and nutraceutical applications.
In this context, Catherine Lefranc-Millot contributed among other things to the registration of patents on many products. She monitored toxicological, pre-clinical and clinical studies on nutritional products, in order to assess their efficacy and safety, and also to set up files subsequently submitted to the regulation authorities, in order to get claims authorizations. In addition, Catherine Lefranc-Millot managed application studies to verify biological activities in final products after food processing.
Catherine Lefranc-Millot joined Roquette in September 2005 as Nutrition Communication Manager to support the needs of the Nutrition R & D team specifically relating to the communication of scientific data obtained from nutritional studies. The main areas of expertise in this role are fibers, polyols and proteins, with special focus on areas such as digestive wellbeing, glycaemic responses, prebiotic effects, colonic health, satiety and weight management. She also participated in the launching of new activities in innovation, by building data files and bibliographic syntheses on some potential health properties of microalgae.
She has been appointed as a representative for Roquette at the new "Pôle Débat" (literally debates unit) of the new FFAS (Fonds Français pour l'Alimentation et la Santé, literally French Fund for Nutrition and Health), formerly IFN (Institut Français pour la Nutrition, literally French Institute for Nutrition) where she has been a member of the Scientific Committee.
She is also actively participating in the activities of some European Prebiotics Task Forces, for example the Task Force on Prebiotics, at the ILSI (International Life Science Institute, Bruxelles).
She is regularly appealed to take part in steering committees of international conferences recently NutrEvent, Lille, 2011), to chair or moderate sessions in congresses, to present new scientific results in the form of scientific posters or to give oral talks in international congresses (recently Probiotech, Milan, 2011). She recently coordinated a sponsorised symposium dedicated to "Prebiotics, Microbiota and Immunity" and held by renowned experts at the ECO 2012 in Lyon.
Throughout her career, she supervised young academic researchers (French PhDs) in the scope of partnerships with universities and research laboratories, and has written or contributed to book chapters, scientific papers published in technological magazines or in renowned peer-reviewed journals.