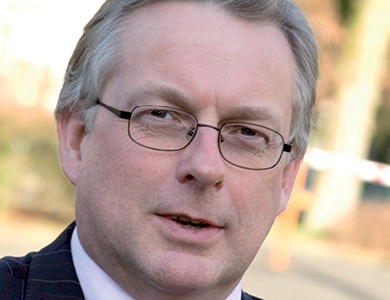 | Company | Position | Country |
| --- | --- | --- |
| TKI Agri&Food | Director | The Netherlands |
After the MSc degree in Food Science Kees de Gooijer started to work with Cebeco-Handelsraad in the IT sector. From 1988 he worked at the department of prof.dr.ir. J. Tramper, the Food & BioProcess Engineering group, at Wageningen University, from 1995 till 1999 as a Associate Professor. Besides research in the field of Animal Cell Technology he was responsible for the curriculum of Bioprocess Engineering. During January 1999 until April 2000 he was director of the Educational Institute of Technology and Nutrition of Wageningen University. From April 2000 till October 2003 he was director of State Institute of Food Safety (RIKILT). After this, he was the General Director of  the Agrotechnology and Food Sciences Group, of Wageningen University and Research Center. This included 20 full chairs of Wageningen University as well as the applied research institute  Agrotechnology & Food Innovations Ltd.
Since oktober 2006 he is managing director of Food & Nutrition Delta. This innovation program is carried out in dialogue with the Ministry of Economic Affairs and its subsidiaries. Within a framework of five years a total investment, along with accompanying measures, in food innovation of at least 200 M€ is foreseen.
Besides this dr.ir. de Gooijer is chairman of the board of B-Basic, an innovation program for sustainable chemistry, member of the executive committee of the Dutch Separation Technology Institute, board member of the international advisory committee for an investment program of Yes Bank in India, international science advisory council member of AFMnet in Canada, advisory board member of BF3 Ltd, Syntens Noord-Oost and Schuttelaar & partners Ltd, and member of several editorial boards in life sciences.