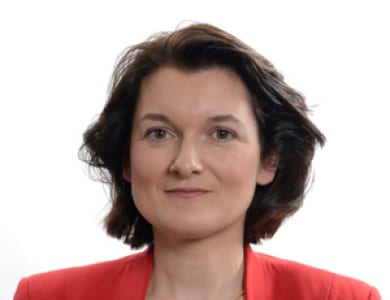 | Company | Position | Country |
| --- | --- | --- |
| SEVENTURE PARTNERS | CEO and Managing Partner | France |
Isabelle is CEO and Managing Partner and leads the Life Sciences team. Isabelle began her career in 1991 with Arthur Andersen in Detroit, USA. She then moved to Pfizer France and Pfizer Europe where she held various positions for six years within management, clinical research and business development. In 1998, Isabelle joined Laboratoire Fournier / Abbott as Deputy Director of Business Development, in charge of product and technology licensing and acquisitions, and signed numerous Europe and and USA deals. She joined Seventure in 2001 to establish the Life Sciences division. Isabelle supervises the Life Sciences business and personally invests in microbiome, biotech, nutrition, healthcare, personalized medicine. Isabelle has a particular interest in the microbiome field. Isabelle's investment experiences include Santaris (sold to Roche for $450 million in August 2014), ArgenX (listed), OPI (sold to Eusa for € 110 million), Bioalliance (listed), She is currently responsible for Enterome Biosciences, Maat Pharma, Targedys, LNC, Polaris etc.