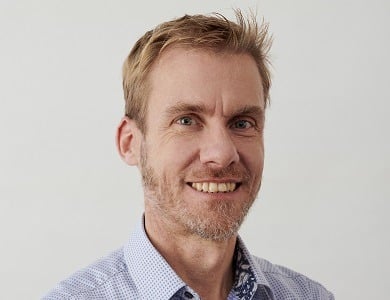 | Company | Position | Country |
| --- | --- | --- |
| Hologram Sciences | Chief Development Officer | Swiss |
James has spent over 20 years at DSM Nutritional Products working in various marketing, innovation and product management roles in human nutrition and health. Most recently, he led the personalized nutrition strategy at DSM, which culminated in the establishment of Hologram Sciences in 2021. Hologram Sciences is a DSM-backed tech start-up dedicated to creating personalized nutrition solutions for a range of consumer health needs. James now leads business development at Hologram with focus on working with DSM customers on licensing and partnership opportunities.