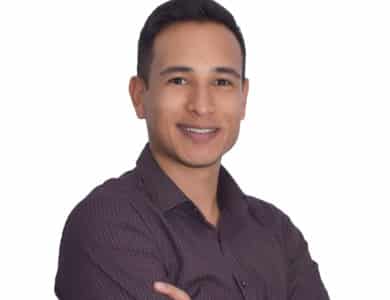 | Company | Position | Country |
| --- | --- | --- |
| Bialtec | Co-Founder & CEO | Colombia |
• The name of your organization, your function as well as a short description of your professional activities:
Bialtec SAS, Colombia (SA). I´m in charge of the strategic vision of the business, in charge of directing the research on the reduction of antibiotics in animal nutrition of the research groups that work with Bialtec.
Bialtec is designing a novel AI platform to predict changes in the animal gut microbiota and design the additives to remodel the microbiome in a healthy condition. Mauricio is a Chemical Engineer, University of Antioquia. Complementary studies in project management and technological management. 8 years of experience in biotechnology companies. Professional acknowledgments: Star sowing engineer 2018 UdeA. Serial entrepreneur, founder of two biotech-based companies.
• Your current and/or intended contribution to curbing Antimicrobial Resistance
The main personal and professional goal is to reduce the use of antibiotics as a growth promoter in animal nutrition through natural feed additives such as essential oil, probiotics, phytogenics, prebiotics, and others microbiome modifiers to avoid side effects and keep supporting the greener production of animal protein (meat, milk, and eggs)
In Bialtec We believe that with a functional nutrition and in balance with nature, the best results in production and quality of life of the different animal species are achieved.
• The hyperlink to your organization
www.bialtec.co