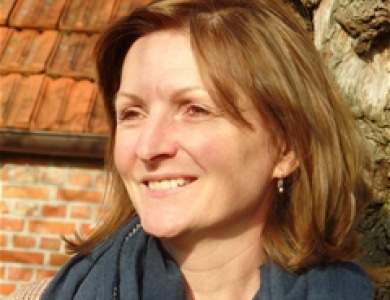 | Company | Position | Country |
| --- | --- | --- |
| Thomas More | Research Manager RADIUS | Belgium |
Dr. Sabine Van Miert is a pharmacist with a PhD in pharmacognosy and phytochemistry (UAntwerpen). She worked as post-doctoral researcher (2003-2005) at the University of Antwerp and has experience in natural resources as source of (new) compounds and the extraction and purification procedures to obtain (new) chemicals. Since 2014 she is research manager of RADIUS. This research group combines diverse expertise in relation to sustainability. RADIUS is enforced with an advanced research infrastructure (climate chambers, lamps, breeding boxes, etc.) for insect and algae cultivation that enables the research regarding optimization of breeding/cultivation protocols, valorisation of organic side streams and quality and safety during breeding/cultivating. RADIUS is also equipped with a modern laboratory for characterization and bio-based processing of insects and algae. Our research also encompasses in silico modelling activities targeting the optimisation of rearing/cultivation conditions. Dr. Van Miert is (co-)author of 34 papers in peer-reviewed journals and 2 book chapters.