Arbiom & Pleurette, elected as the most innovative projects in Europe in Food, Feed, Nutrition and Health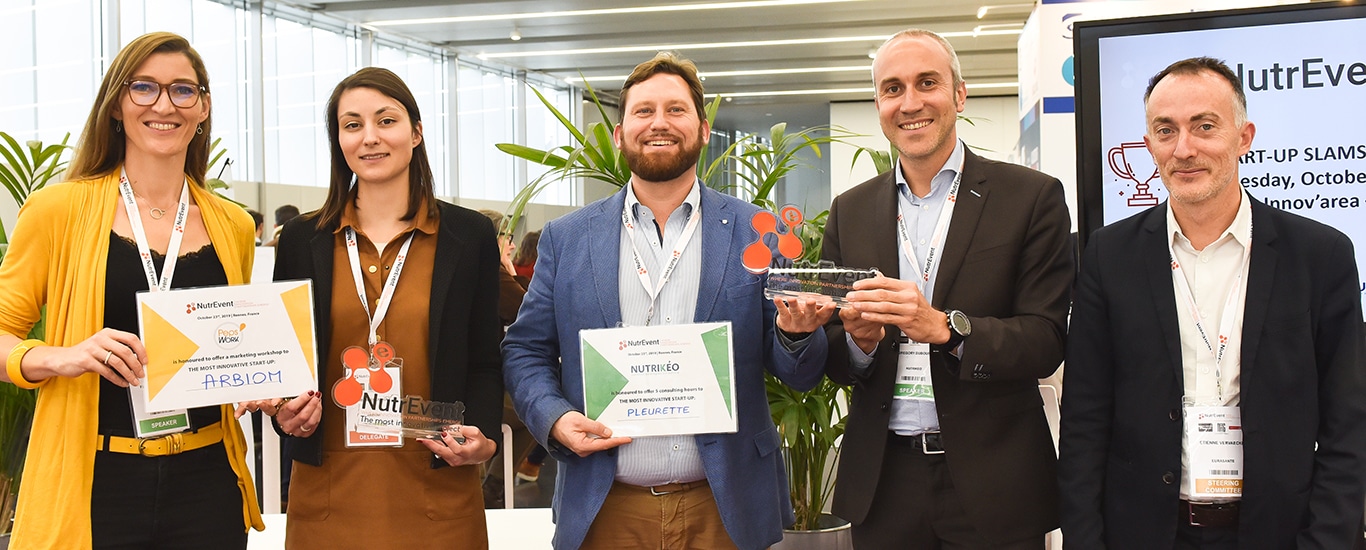 Among the several applications, 15 Start-ups were selected to pitch during the Start-up Slams in different categories such as Digital Nutrition, Feed, Food Supplements, Analysis/Testing and Finished Food Products.
The winners are Arbiom, from the « Feed » category, represented by Amélie Drouault (Partnership Manager), and Pleurette, from the « Finished Food Products » category, represented by Jurgen Engerisser (Co-founder and CEO).
Arbiom is committed to expanding the food production potential by transforming wood – the most sustainable and readily available carbon source in the world – into a higher value protein ingredient for feed and food consumption.
« We are pleased to have participated to Nutrevent Start-up Slams and are honored to receive this award. It recognizes Arbiom wood to food technology and product SylPro®, a protein rich-ingredient for feed and food, alongside other leading innovative and prestigious companies. This gives Arbiom's technology, team and partners even more strong validation as we continue on our path to commercialisation. »
Marc Chevrel, CEO
Pleurette is an innovative Foodtech startup which develops mushroom-based proteic texturing agent for food industry. Our solution is low processed with large amino-acids spectrum to get organic vegetal alternatives to meat, environmentally and human friendly.
« Pleurette leads « the Mushroom Revolution » to invent new gourmet, healthy and responsible products. We are very pleased that the jury has so well received the passion we make on a daily basis and the quality of our future innovations. Winner's Trophy for Start Up Slams identifies us as a nugget of the FoodTech that prefigures the diet of tomorrow by exploiting all the sustainable and nutritional virtues of the mushroom. I thank the entire organizing team for the beautiful meetings made at Nutrevent 2019 and its professionalism. »
Jürgen Engerisser, Co-founder & CEO
Congratulations to both of them!