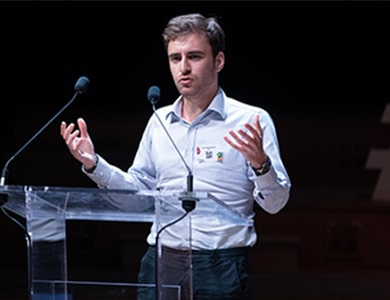 | Company | Position | Country |
| --- | --- | --- |
| SIGA | President, co-founder | France |
Graduated from EM Lyon Business School in 2012, Aris will spend four years conquering new markets for French start-ups in Brazil and China before embarking on the Siga adventure in 2016.
While living in Brazil, Aris Christodoulou was concerned about the evolution of brazilian diet. Not being able to identify foods of quality in supermarkets, he began to take an interest in food scoring.
He then discovered NOVA, the first food classification based on food processing.
On his return to France, he gathered scientists to create a classification, inspired by the NOVA but able to assess the level of processing of any specific food.
Siga was born, to help consumers choose healthy products but also food manufacturers improve their offer supply.
To get access to the speaker's presentation, please contact us.