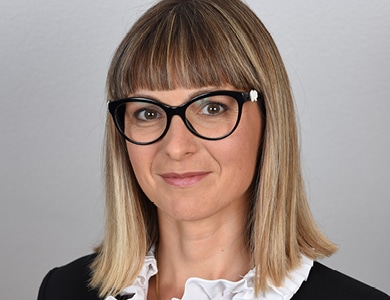 | Company | Position | Country |
| --- | --- | --- |
| Nestlé Research | Head of the Gastrointestinal Health Department | Swiss |
Dr. Sara Colombo Mottaz is a Pharmacist with a PhD in Life Science from the University of Lausanne, Switzerland.
After a post-doctoral fellowship at the University Hospital in Lausanne in clinical pharmacology and infectious diseases, Dr Colombo Mottaz was appointed in 2006 as Chief Scientific Officer for a Swiss start-up providing personalized nutritional and lifestyle advices based on genetic analysis. She has also been board member up to 2018.
She then moved to the clinical trials industry as manager at Outcome Sciences, where she has been leading global post marketing clinical trials for Pharma companies.
In 2012, Dr Colombo Mottaz joined Nestlé Research and Development focusing on bringing scientific innovations closer to consumers, and this spanning across various health benefits. In 2018 she has been appointed as Global Research lead for Nestlé Nutrition, where she was taking care of the long term research pipeline for the nutritional solutions relevant for the first 1000 days of life. Since 2019, Dr Colombo Mottaz is leading the Department of Gastrointestinal Health at the Nestlé Institute of Health Science in Lausanne, Switzerland. The department competences are spanning from gut physiology, immunity to host-microbiome interaction. The mission is to promote wellbeing through nutritional modulation of the gastrointestinal health throughout the whole lifespan.
To get access to the speaker's presentation, please contact us