NutrEvent is sponsored by companies from across the Food, Feed, Nutrition and Health sector, reflecting the breadth of the event's content, participants and partners.
Be one of them, contact us for further details.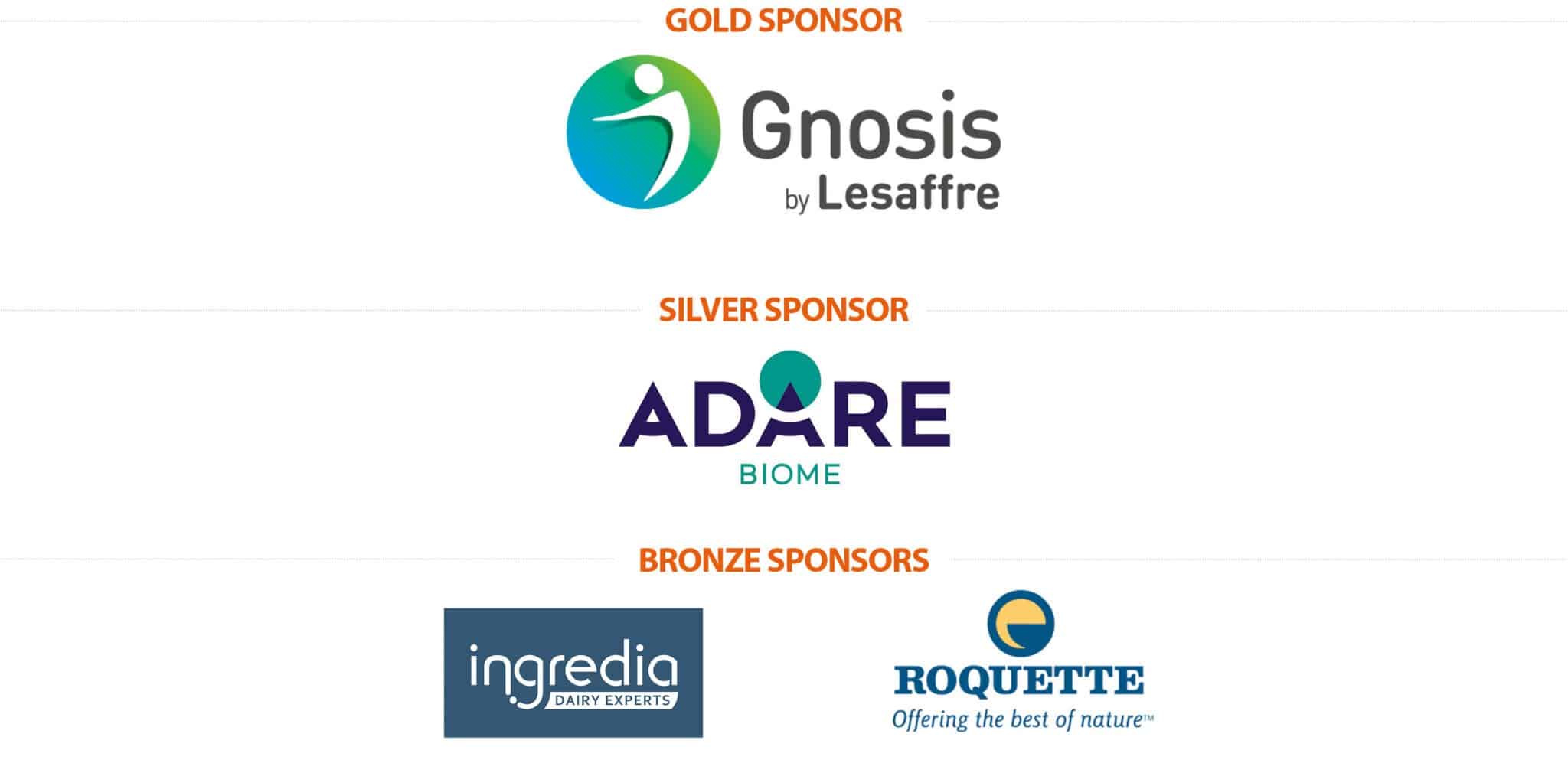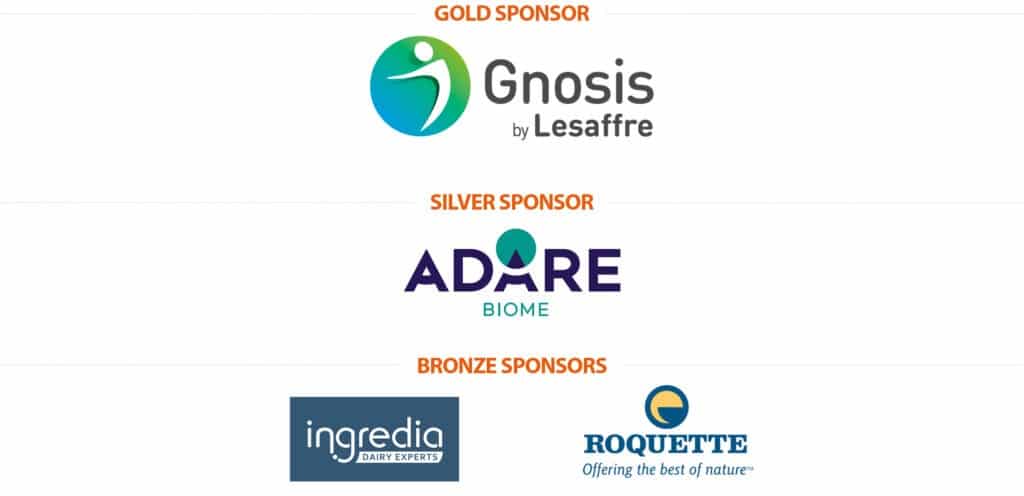 At Gnosis by Lesaffre, we harness the power of microorganisms and biotransformation processes like fermentation to cultivate nutritional actives, probiotics, and nutritional and functional yeasts that benefit human health and wellbeing.
We draw on our focused research and development capabilities, rigorous quality and regulatory standards, and extensive clinical validation procedures so that we can effectively collaborate with nutraceutical and pharmaceutical brands to develop game-changing products that help their customers thrive. We relentlessly explore the potential of microbial biotransformation–an untapped, transformative resource–to develop natural, sustainable, and efficacious solutions.
Adare Biome is a division of Adare Pharma Solutions, a global technology-driven CDMO.
Adare Biome operates from Houdan (France) in a GMP drug facility for microbial fermentation.
As Pioneer of postbiotics, Adare Biome revolutionizes health by providing high-quality postbiotic solutions through its unique microbiome technology platform.
Adare Biome's activity is to develop, produce, and commercialize microbiological products including its pharmaceutical product Lactéol™ marketed in almost 40 countries around the world, and its ingredients, LBiome™ and LBiotix™ for digestive health applications, in human, pet and production animals.
Ingredia Dairy Experts is a French dairy company which develops and manufactures innovative ingredients: natural bioactive ingredients, functional & nutritional milk proteins and dairy powders – for the worldwide Health, Nutrition and Food industries.
Through strong links with its customers, Ingredia is constantly innovating for the products of tomorrow. Oriented in a sustainable production, Ingredia works to better feed and protect the planet. Ingredia is present worldwide through its production sites, subsidiaries and partners. This geographical proximity enables effective support throughout the world.
Roquette is a family-owned global leader in plant-based ingredients, a pioneer of plant proteins and a leading provider of pharmaceutical excipients. Founded in 1933, the company currently operates in more than 100 countries, has a turnover of 3.9 billion euros, and employs more than 8,000 people worldwide.
Life and nature have been our sources of inspiration for decades. All our raw materials are of natural origin. From them, we develop innovative ingredients for food, nutrition and health markets. We truly unlock the potential of nature to improve, cure and save lives.