In 2021, the winner of the NutrEvent pitch competition was myNumea
LinkedNutri, a French start-up represented by Adrien Plecis, Founder & CEO of myNUMEA, is the winner of the 7th edition of the Start-up Slams, from the "Personalised Nutrition" category.
myNUMEA offers the first connected dispenser designed to deliver all the user's micronutritional supplement needs in a quick, tailor-made 100% liquid dose. It allows users to fill their micronutrient deficiencies as easily as drinking a fruit juice every morning.
Discover below the feedback of Adrien Plecis who pitched at NutrEvent: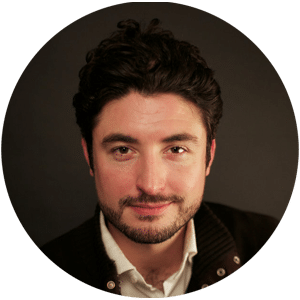 "It was a given that myNUMEA would participate in the main European event of the "health and nutrition" sector. To be awarded "the most innovative start-up" in this category is an honor. This prize holds a very special significance for us. Indeed, Nutrevent is home to the world's leading experts in our sector. To be recognized and distinguished by these experts among many excellent projects is for us the best indicator that myNUMEA is on the right track to revolutionizing our relationship to micronutrition. Congratulations again to the Clubster NHL and the Hauts-de-France region for having succeeded in maintaining the momentum of this European business convention yet again this year."
Recognition from investors and for the team. Participating in the Start-up Slams gave myNUMEA visibility towards investors with several contacts at the end of the pitch and allowed them to consolidate their recognition with public and private investors.
This award recognized the efforts of a team that appreciated this distinction, further encouraging its motivation.