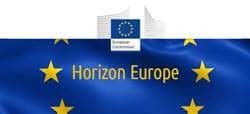 Emergence of European projects
in nutrition-health workshop
Monday, January 25th, 2021

As part of NutrEvent 2021, the first European partnering event dedicated to innovation in food, nutrition and human and animal health, come and discover the Horizon Europe programme and the specific topics of the next calls for projects in nutrition. Then take part in the workgroups to better understand the expectations of the calls for projects and meet your future partners!
PROGRAMME :
2 pm – 3:30 pm | PLENARY SESSION
2:00 pm – 2:25 pm: Presentation of the Horizon Europe programme: structuring and strategy
by Emmanuelle Klein, NCP France
2:25 pm – 2:50 pm: Presentation of Cluster 6: Food, Bioeconomy, Natural resources, Agriculture and Environment
by Valérie Cavillot, NCP Wallonie
2:50 pm – 3:10 pm: Feedback from Jean-Claude Sirard, Institut Pasteur de Lille Team Bacteria, Antibiotics and Immunity, Center for Infection and Immunity of Lille INSERM U1019 – CNRS UMR9017
3.10 pm – 3.30 pm: Feedback from Iwona Gin, Nausicaa
>>> Break and distribution in the workgroups according to your registration <<<
3.45 pm – 4.30 pm | WORKGROUP
– WORKGROUP for the uninitiated: review of the reading process for a call for projects and submission of a European project + Q & A (with intervention of a NCP)
OR
– WORKGROUP for initiates: in-depth reading of a pre-targeted call for projects and points of attention + Q & A (with intervention of a NCP)
Dans le cadre de l'événement NutrEvent, la première convention d'affaires européenne dédiée à l'innovation en alimentation, nutrition et santé humaine et animale, venez découvrir le programme Horizon Europe et les thématiques spécifiques des prochains appels à projets en nutrition.
Puis participez aux groupes de travail pour mieux comprendre les attentes des appels à projets et rencontrer vos futurs partenaires !
PROGRAMME :
14h – 15h30 | SÉANCE PLÉNIÈRE
14h – 14h25 : Présentation du programme Horizon Europe : structuration et stratégie
par Emmanuelle Klein, PCN France
14h25 – 14h50 : Présentation du Cluster 6 : Food, Bioeconomy, Natural resources, Agriculture and Environment
par Valérie Cavillot, NCP Wallonie
14h50 – 15h10 : Retour d'expérience par Jean-Claude Sirard, Institut Pasteur de Lille Team Bacteria, Antibiotics and Immunity, Center for Infection and Immunity of Lille INSERM U1019 – CNRS UMR9017
15h10 – 15h30 : Retour d'expérience par Iwona Gin, Nausicaa
>>> Pause et répartition dans les groupes de travail en fonction de votre inscription <<<
15h45 – 16h30 | GROUPES DE TRAVAIL

– GROUPE DE TRAVAIL pour les non-initiés : revue du process de lecture d'un AAP et dépôt d'un projet européen + questions/réponses (avec intervention d'un PCN)
OU
– GROUPE DE TRAVAIL pour les initiés : lecture approfondie d'un AAP ciblé au préalable et points d'attention + questions/réponses (avec intervention d'un PCN)

Atelier proposé dans le cadre de la dynamique des réseaux de soutien aux projets européens :